Get Enabled!
Fill out our confidential contact form below.
Choose BigCommerce for Advanced E-Store Development
BigCommerce is emerging as the foremost platform for establishing your eCommerce presence. At Web Enabled Ventures, we offer expert BigCommerce development services, helping you to set up shop and generating significant returns.

What Does BigCommerce Offer?
If you are yet to make up your mind regarding Big Commerce store design, we can help you make an informed decision. Our experts are there to guide you all the way. Before that, here is a look at some benefits you can gain by opting for professional BigCommerce website design:
Benefits

American Project Manager
Web Enabled Ventures operates out of Selden, New York, on the north shore of Long Island. You do not need worry about outsourcing to third parties. Our team offering BigCommerce Development Services is 100% native American, ensuring 100% client satisfaction.

Careful Industry & Competition Research
Our process begins with an analysis of your competitors and industry. We uncover the hottest trends to determine what works and what doesn't. You receive an in-depth report containing actionable information that will help boost your sales.

Custom Design Based on Research
We provide BigCommerce custom design services, using the research we conduct to provide a design prototype for you to review. The next step is observing the performance over three months, evaluating consumer behavior to determine how you can improve conversions.

Fully Responsive User Experience
All the BigCommerce sites we design are fully-responsive. You cannot have a non-responsive, especially with a majority of customers using mobile devices.

Initial Web Site Optimization
We cover the initial optimization requirements for your site, including meeting Google's specifications for Analytics and Webmasters.

Initial Content Loading
After the wireframe, design and coding phases, all the page content will be added to the site. We include this as part of every project we do.

Royalty Free Images Included
We also add up to 10 royalty-free images as part of our Big Commerce store design, to enhance the visual appeal of your site.

"How To" Videos For DIY Website Management
You will receive tutorial videos using which you can perform DIY maintenance.

Customer Data Driven Conversion Optimization
The site launched day one is the best possible site with the research available. There is no better research like live customers, so after the initial launch, we study your live customers. Will collect data to measure performance and track consumer behavior. Based on our findings, we will tweak the design to increase your chances of success.

Split A/B Testing
We thoroughly test your website, including elements such as color scheme, design, and size. We track and monitor everything and make sure your customer engagement is improving.

Blog Content Management
Our team will manage your blog content for three months, drawing up a schedule for managing links and content from the outset.

Social Media Management
We will also track your social media presence by setting up a schedule to manage posting and links.
Why Choose Us As a Bigcommerce Development Company?
We are perfectionists. We will not deploy your site till it is perfect in every way possible.
We follow a data-based model. Our research uncovers actionable insights that ensure our BigCommerce development services deliver a solid RoI.
We are reliable, and yet affordable.
For these reasons and more, pick Web Enabled Ventures as your go-to BigCommerce development company.
How the world's leading e-commerce platform can help you sell more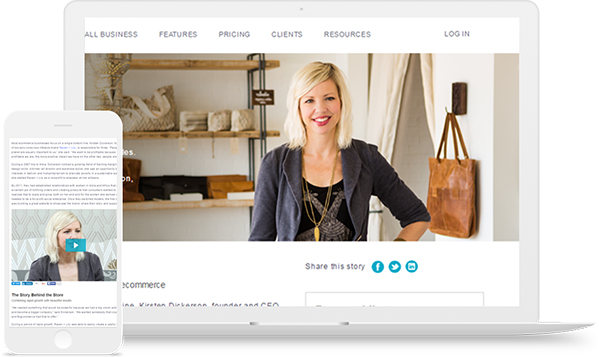 Raven + Lily | Clothing & Accessories
In two years, we've seen a 150% increase in online sales. We had a big vision, and BigCommerce has not only supported us, they've grown with us.
Read More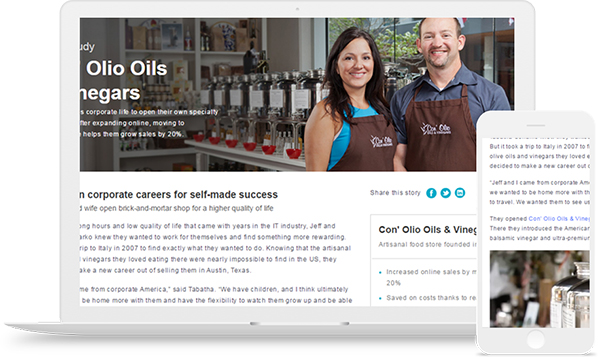 Con' Olio Oils & Vinegars | Gifts & Specialties
Couple leaves corporate life to open their own specialty retail shop. After expanding online, moving to BigCommerce helps them grow sales by 20%.
Read More